You are here

Nathan Parkhouse
Nathan Parkhouse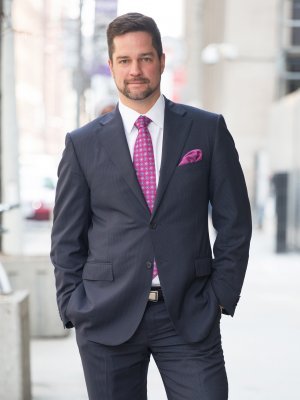 Founder & Financial Advisor
Since opening Parkhouse Financial in 2006, Nathan continues to pursue education to enrich the solutions he offers clients and currently holds some of the industry's highest designations in wealth management:
Certified Financial Planner (CFP®)
Chartered Investment Manager (CIM®)
Financial Management Advisor
Nathan began his career in the financial services industry during the late 1990's working at Scotiabank while in university. Nathan then spent several years working under the tutelage of a group of investment advisors at both ScotiaMcleod and BMO Nesbitt Burns.
He specialized in Financial and Economic Studies at The University of Western Ontario (aka UWO - now known as Western University) earning his Bachelor of Arts degree in Administrative and Commercial Studies, where he also played golf on the men's varsity team for the Western Mustangs (OUA) and is an actively playing member at a private golf club near his home.
Nathan resides in south Mississauga with his wife, Jennifer, a licensed pharmacist and pharmacy owner/operator, and their children, Mackenzie, Madison and Spencer. In order to stay physically active, he is a proud Tough Mudder Legionnaire having completed 5 events in both Canada and the U.S. starting in 2014. Nathan enjoys spending time with his family, traveling, reading a good novel and golf vacations.